1. Download the installer form the Race Simulator Official Website.
Following the bellows simple steps to install the game.
2. Double click the Race Simulator installer. After read the Terms and Agreements,
please click "yes/agree" to the next step.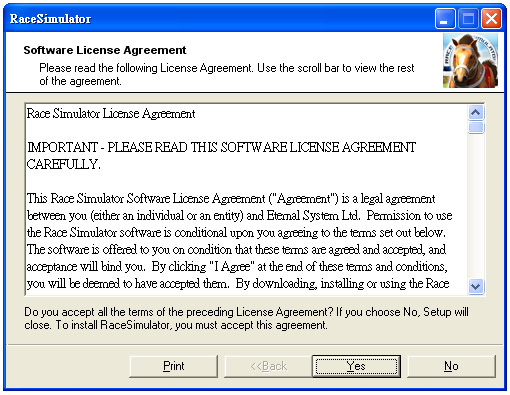 3. Race Simulator require 100MB free harddrvie space,
you can also click browser and select to install in another folder.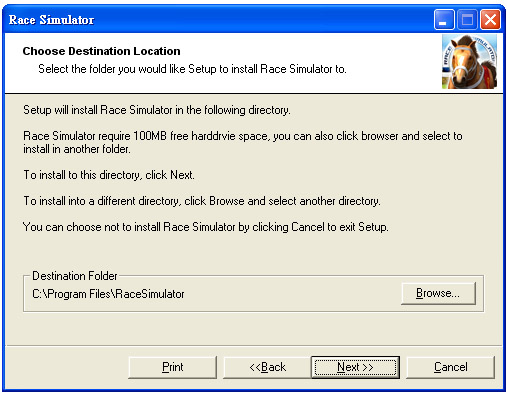 4. Completing the installation, run the Race Simulator now!